ive checked a lot of blogs, and ive seen that every day makeup routines are a big favourite, on you tube as well. so today i thought i would join you all and do one myself.
(i wash my face first)
1. max factor facefinity compact powder
i first of all apply this evenly across my skin, and the amount i wear will vary on how good or bad my skin looks on that morning, you can get this from drugstores for £10.99. i like my skin not too tanned, because i don't want it to look fake so i wear shade 02 ivory.
2. rimmel sun shimmer bronzer
i apply this with a bronzer brush, and i suck in my cheeks to define my cheek bones and apply it there to make them look more defined. i know some people like to put it over their whole face but mine is shimmery so i never do that, i also think it can sometimes look fake if you put it all over.
4. e.l.f eye primer and liner sealer
this is one of my favourite products, you put the eye primer on first so your eyeshadow or eyeliner doesnt fade and then put the sealer over the top so your makeup doesnt crease. i got this from the e.l.f store for £3.75. ( i also apply the primer under my eye to cover up dark circles, it works the same as concealer!)
4. bourjois eye shadow
i love to wear a light eye shadow that just makes my eyes have a bit of colour and makes them shimmer. because i use shade 08 it is pale and shimmery so i wear it right up to my brow bone.this is £2.99 from drugstores.
5. max factor kohl eye liner.
i love this eye liner, its my absolute favourite because it goes on really smoothly and stays on all day. i put have at least 6! i dont usually recommend this unless im doing a review but, if you dont have this you need it! anyway, i apply this to the top of my lid, in just a thin line to give my eye some tone. this is £4.99 from drugstores.
6. maybelline define a lash mascara
i love this mascara, because it doesnt make your eyelashes go clumpy, they go very well separated and really natural. i wear this on this top and bottom lashes and it really makes your eye lashes stand out. get it now!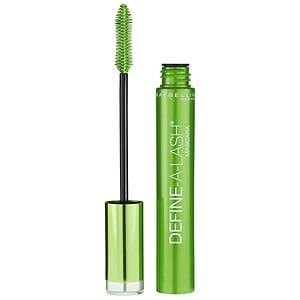 7. benefit posie tint
i love this because it makes you look so natural, but your lips go such a lovely colour. its very expensive but you hardly need any and it last for so long. it stays on all day and looks great. this is £24.50 from Debenhams but is worth it!
so this is my every day makeup routine, depending on where i am going i do wear more/less, but this is what i wear on a daily basis, i hope you enjoyed this post:)
follow me and comment, i always like to get feedback
gyps x x